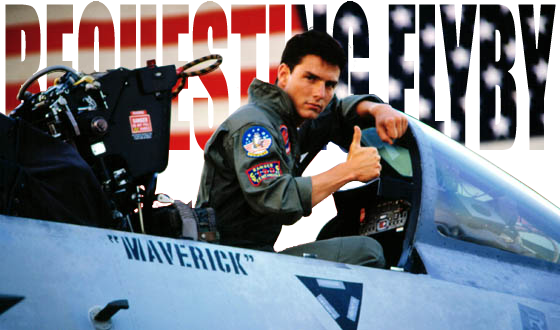 Five Ways WWE Can Re-Invest Me In The Wrestlemania Experience
It's Royal Rumble month once again and just like many wrestling fans across the globe, I have spent January so far watching past Rumbles and reminiscing about the glorious times of the event's past. However, the Royal Rumble is, as I'm sure I don't need to explain, the first event of Wrestlemania Season, and in recent years, that has not provoked the excitement it once did. From the constant over reliance on part timers to the bafflingly overlong run time that has weighed the event down, the experience of Wrestlemania season has not been as positive as it might have been for the past few cycles. Truthfully, unlike many fans, I have come to dread the months of February and March, and am happy when the Show of Shows is done with. That's not to say that everything was bad, and that's not to say that I didn't enjoy certain matches, but overall, I have resigned myself to the fact that Wrestlemania, in its current state, just isn't for me. That said, when my colleague The Doc asked what we hoped for this year, I turned my mind to what Wrestlemania would need to do to make me believe in it again. Here's what I came up with.
1) A Feature Midcard Match With A Compelling Story
This has been a bugbear of mine for over a decade now. Non-title matches with a strong storyline that don't feature a title belt used to be a key part of Wrestlemania; indeed, it was often the very best thing about Wrestlemania. My 'go to' example is always Christian vs Chris Jericho from Wrestlemania XX, a luminously brilliant wrestling match which featured a memorable betrayal by Trish Stratus as Jericho was outmanoeuvred and humiliated by his former partner. The story going in was a simple one of a bet which turned into actual feelings on Jericho's part, which made Christian and Stratus' heel antics all the more effective. Unfortunately, such matches were sidelined as WWE felt the need to cram more and more titles, ladder matches, part timers and time wasting musical performances into the Show of Shows, though we can point to such matches as Kane vs Orton from Wrestlemania XXVIII and Punk vs Orton from the year before as fitting into this grand tradition. For my money, the Granddaddy is always at is best when utilising its talented midcarders in prominent spots, so a return to that tradition tops my wish list.
2) At Least One Of The Two World Title Matches To Exclusively Feature Full Time Talent
My hostility towards part timers is no secret, and I personally feel that since Wrestlemania XXVI, the relentless use of them has ruined the experience of the Showcase of Immortals for me (no one likes an old immortal). However, I can't change the fact that Brock Lesnar is the Universal Champion, so all I can do is wish for the Smackdown side of affairs to be exclusively contested by full time talent. Whoever ends up facing AJ Styles at Wrestlemania (assuming that he's still the champ at that point), I hope for it to be someone deserving of that stage. My personal pick would be from Sami Zayn, Bobby Roode or Shinsuke Nakamura, given the kind of workrate classic that mix of talent could put on come the big night. And if they steal the show, maybe that will start to swing the hearts and minds towards employing full time performers on the biggest night of the year every time (fat chance, but I can dream).
3) At Least One Of The Two Sets Of Tag Titles Gets A Match On The Main Card With A Feature Length Run Time
It was a pleasant surprise last year to see them keep the match for the Raw tag titles on the main card, and an even nicer surprise that the Hardys returned and that the match turned out to be a smash hit with the live crowd. While I would prefer a straight up tag match to something gimmick based, I will take any kind of feature length tag match for the second Mania in a row. After the work they've done this past year, The Usos absolutely deserve the kind of spotlight that E&C, The Dudleys and The Hardys got in 2000 and 2001 on the Smackdown side of things, whilst The Revival are on Raw and ready to go again…I'm desperate for them to light up a Mania the way they lit up Takeovers, though we may have to wait for Wrestlemania 35 for that. Either way, I will be delighted if tag wrestling is cherished rather than being banished to pre show hell.
4) The Midcard Singles Titles Are Not Cheapened By Being Booked In Multi-Man Ladder Matches
The US and Intercontinental Championships have long and glorious histories, with the Intercontinental Championship in particular is forever associated with some of the greatest matches ever to take place at Wrestlemania: Steamboat and Savage, Hart and Piper, Michaels and Ramon. Unfortunately, the creation of a Money In The Bank pay-per-view in 2010 led WWE to believe there was a multi-man shaped hole in the middle of their Mania card, and the midcarders began to be crammed into midcard title ladder matches instead (see Wrestlemania XXXI and Wrestlemania XXXII for examples). Jericho and Owens was for the US gold last year, but that was really just a prop for a wider story rather than the focus of the match being the title. Ambrose and Corbin was fantastic, but was inexplicably relegated to the pre-show. What we need is midcard titles being wrestled for on the main card, and in singles matches, the way it always used to be.
5) The Main Card Does Not Run For More Than Four Hours
Whether you're over here in the United Kingdom staying up until 4 or 5 AM in the morning, whether you're in the States going to bed around midnight, or whether you are brave enough to dodge spoilers and watch at your leisure on the Network the next day or in the following days, there is one simple fact you'll have to spend around seven hours watching Wrestlemania. Seven hours! The hubris is staggering. It used to be special that it ran for four hours as opposed to the three of other PPVs. Wrestlemania XX was five hours long due to the milestone. Wrestlemania XXXII was the show that truly sent the run time into absurdity, with a ridiculous overrun caused by The Rock's appearance going hugely over time combined with the extensive roster of pre-show matches, as well as an over-long main event. Wrestlemania XXXIII was a much better event all around, but even so, its epic run time was just too much for me. As I was at work on the Monday after Mania last year, I watched in the evenings…and it took me three days to fully catch up. Three days! Enough already. Wrestlemania should be four hours, no longer.
Well readers, that's my five wishes for Wrestlemania season. Do you have any suggestions? Let me know in the comments below, or you can interact with me on Twitter here:
This is Maverick, requesting flyby!