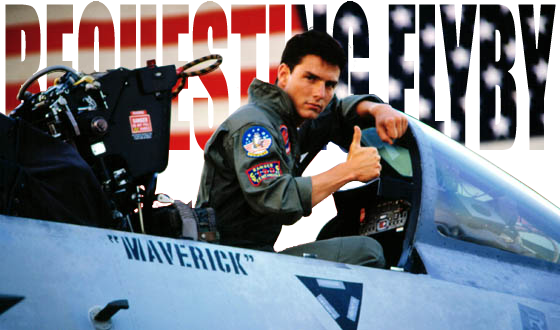 How Wrestlemania XXXIV Went From Surprise Smash Hit To Crushing Dud
And it was all going so well…
I've made my feelings about the modern day Wrestlemania experience clear in recent columns and podcasts, but despite myself, come the big day, I was excited. I thought of the final of the Cruiserweight Championship tournament, both women's title matches, the Intercontinental Championship triple threat, the Smackdown tag title match, the US Championship fatal fourway, the prospect of a pure wrestling workrate main event in Styles and Nakamura, and the thought of finally seeing the back of Brock Lesnar, and I thought to myself, actually, I like this card. And having watched some classic Manias and a fantastic NXT Takeover event in the run up to the Pre Show beginning, I was pumped.
Two hours into the main card, four hours in if you include the Kick Off, the wrestling community on my Twitter timeline were talking about Wrestlemania XXXIV as being on the road to all time great status, and while I wouldn't have gone that far, it had certainly been an enjoyable and diverse show to that point, with the two hour mark "main evented" by the surprise smash hit of the night in the form of the big mixed tag that featured Ronda Rousey's excellent pro wrestling debut. By the time the show finished with a bloody Roman Reigns limping to the back, the crowd were chanting "this is awful" and "boring", and were more interested in the rebellious presence of illegal beach balls than the wrestling. So how did it all go wrong?
It's been a problem at the last three Wrestlemanias that the night has essentially peaked at the two hour mark of the main card. At Wrestlemania XXXII, the triple threat for the rebranded WWE Women's Championship was the creative peak of the night, after which the bloated, overlong Shane McMahon vs Undertaker and Triple H vs Roman Reigns matches, along with a dreadful segment involving The Rock and the Wyatts, killed the show stone dead. Last year, Seth Rollins and The Game tore the house down, but after their match headlined the first half of the show, all we had left was a flop of a title match in Bray Wyatt vs Randy Orton, a 5 minute part timer monster mash in Lesnar vs Goldberg, a forgettable Smackdown's women's title match between Bliss and Naomi, and then that sad, regrettable Reigns vs Undertaker main event. This year followed the same pattern, and you could feel it going wrong in real time.
The Intercontinental Championship triple threat got the main card off to a terrific start; it was fairly much your standard triple threat with some innovative spots and a clever finish, but it was refreshingly reserved and understood its role as hot opener extremely well. Rollins winning was a popular choice, and I'm sure he'll carry that belt with distinction. The Smackdown Women's Championship, which many thought should have main evented, went on next and again, delivered handsomely, and although I didn't feel that Charlotte retaining was the best booking choice, the fact it was surprising was again refreshing in a good way. I would have liked for that one to go on for longer, but as I usually complain about matches being too long, I won't be a hypocrite. The US Championship fatal fourway was short but sweet, and while another summer of Jinder was not something I had pencilled into my diary, it was decent enough filler. Then we had the fantastic surprise of the mixed tag delivering in a huge way. Rousey was booked like the bona fide star that she is, and seemed to instantly pick up pro wrestling in the way that her onscreen mentor Kurt Angle did when he transitioned from shoot sports to sports entertainment almost twenty years ago. It will certainly be interesting to see where her narrative goes from here, and how often she's on Raw will be another x factor. The final match which was well received critically was the Smackdown tag match, which although short, established The Bludgeon Brothers as the dominant force they should be.
It was at this point that John Cena came out to the ring in his gear, having been sat in the crowd through the pre show and through the first part of the main card. I actually enjoyed that little storyline nuance, and felt that it was some of Cena's better work for some time. But as soon as he came out to his music, I had an unsettling feeling that this was not going to go well. I had been against the idea of Undertaker wrestling anyway, but once the decision had been made to book him, and given how much many in the fan community had been dying to see that match for years and years, what happened next was the ultimate troll by a company which often appears these days to actively troll its own fans. First, Cena was interrupted by Elias, which was sort of funny, but lasted way too long, in the same way as Rock lighting his own name on fire in Dallas a couple of years ago. Then, we had the early 90s jiggery pokery of the hat and coat appearing in the ring where they had been left after the Reigns match, and then being struck by "lightning" (eye roll), before the usual half hour Undertaker entrance. After all that, you'd have thought that a real match would take place, but instead, WWE decided to have 'Taker squash Cena in under three minutes. I thought long and hard about the whys and wherefores of that booking decision and there are options there that would just about rescue it in time, but on the night itself, it felt like a mean spirited act that sucked the life out of a live crowd who were probably greatly looking forward to seeing if Cena could drag one last great popcorn match out of the elderly Deadman. The fact he didn't get a chance to seems like a slap in the face for everyone concerned. Now, it could be that this is to facilitate a "Hollywood Cena" heel turn in time, or lead to an increasingly desperate losing streak Cena going to more and more questionable lengths to prove that he still has it, in which case, fine, but in that case, you have to manage the expectations of the people who will be watching that first act live after an entire month of build.
Following that, the Bryan and Shane vs KO and Sami tag match went the way you'd expect in the end, and the crowd were obviously happy with the vintage Daniel Bryan comeback that led to Zayn tapping out to the Yes Lock, but even that match started basically as a handicap, with Bryan being down at ringside for much of the 15 minute run time. Nia and Bliss did well with the questionable story they were given going into the match, and had Nakamura and Styles delivered, we might have seen the card and the crowd recover from the mid-show black hole they fell into. Instead, two of the premier in ring performers on the roster delivered a slow paced, methodical, overly technical match, when on this occasion, they'd have been far better off giving it both barrels and going for the popcorn match approach. Almost five hours in, that crowd were not going to be buying rest holds and counter wrestling. The Nakamura heel turn, inspired by the Jericho low blow to Michaels at Wrestlemania XIX, was certainly an intriguing touch, and I like the idea of a villainous Shinsuke, but like Cena getting squashed, it smacks of using Wrestlemania to set up an episode of TV, which really should never be the case. I was brought up to believe that the Show of Shows is supposed to culminate stories rather than begin them, but that tradition has been increasingly abandoned of late. As for Strowman winning the tag titles with a young boy from the crowd, the least said about that the better really.
Where do we even begin with the Lesnar vs Reigns match? I had gone on record numerous times in the six months prior to Wrestlemania as feeling that I was totally ok with one more match between them, as long as it meant that Lesnar left the company and never came back, because the guy has well and truly outworn his welcome. As someone who likes Roman Reigns, I simply cannot fathom how anyone can sit here after the match that happened last night and say that Reigns receives protected and favourable booking. The man has been criminally used over the past three years, to the point that he's essentially had his career killed. Ask yourselves, is the treatment he received in that main event the way you treat a favoured "top guy" in the company? He hit his finisher numerous times on Lesnar, he kicked out of, what, five F5s? He got a crimson mask seemingly perfect for the big comeback. And yet, after all that, after all that build, three years on from WWE pulling out of him winning the strap at 'Mania, two years on from supposedly ascending to the top after pinning Triple H, and even with The Beast Incarnate likely not re-signing with the company, they still had him job out. If I were Roman Reigns, I would be asking for my release after that. Whether you like Roman Reigns or not, no-one can question his work ethic, his commitment to the company, or his ability to deliver good matches when he has a decent dance partner. If you'd really rather have a disinterested champion who holds the industry in contempt like Lesnar does, I really don't understand your thought process. Essentially, WWE have completely ruined one of their best wrestlers (and even if you aren't a fan of Reigns as top guy material, you surely acknowledge the potential for greatness he exhibited as part of The Shield?) for nothing. They've made smart fans hate a guy for no reason, because people that did hate him, hated him because he got favourable pushes, but they've twice put him in a situation where he was meant to be put over the top by Brock, and pulled out of it both times. Let's hear no more about Roman Reigns being the favoured son. He's clearly nothing of the sort. God knows what happens with Lesnar now, but I was disgusted by that booking decision, and the match itself was a parody of the Beast Mode style of bout. Just rotten stuff, and the crowd checked out accordingly.
My colleague 'Plan here at LOP and LOP Radio has promoted on several occasions, the idea of "machete order", inspired by the Star Wars films. If you take that approach to Wrestlemania since, ooh, XXIX or so, you can actually construct fun Wrestlemanias out of every single one, but only by correcting grave flaws in booking by making judicious use of the skip button. Even die hard Wrestlemania addicts like The Doc were taking WWE to task last night, which is a sign of how much of a disaster the second half of last night's show really was. What next? We'll see what the post-Mania TVs bring, but right now, the mood in the IWC is decidedly fractious.
This is Maverick, requesting flyby!