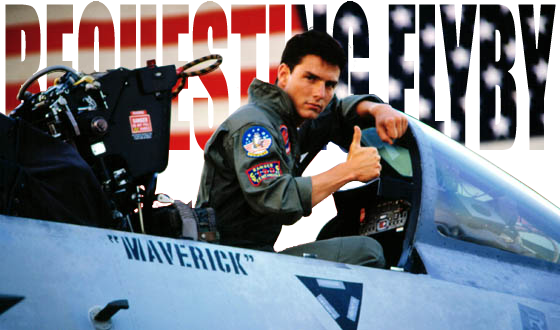 The Weekly Buzz
Welcome back, dear readers, to the column which breaks down the key weekly happenings in WWE. This week, we're going to take a look at the debate over who is booking 205 Live, discuss the developing Chamber matches, have a look forward to the SDL side of Wrestlemania booking, and more. Let's jump into it.
Is 205 Live A Glimpse Of WWE's Future?
Several commentators, including some on this very website, have recently pointed out that since Enzo Amore departed under a cloud, 205 Live has once again become an extremely watchable hour of television. Immediately after the vacation of the belt, a tournament was announced to crown a new champion, with talent from NXT and the UK Championship scene rubbing shoulders with the regular cruiser roster, with predictably excellent results. 205 Live got off to a rocky start in the aftermath of the critically acclaimed Cruiserweight Classic, but once Neville arrived to take the top heel spot, the show became every discerning wrestling fan's fixed, with simple, well booked storylines and a clear pecking order. The King of the Cruiserweights' run with the belt will live long in the memory, but sadly, the split of Enzo and Cass led to a guy who was talented with a mic but not much else being placed in the Englishman's spot, contributing to his decision to go back to his roots on the independent circuit. Enzo being the focus of 205 Live gave a small bump in viewing figures initially, but ultimately the show became unwatchable, veering away from what it should be; an hour focused on workrate and simplicity. In fact, its structure pre and post-Amore had much in common with Monday Night Raw of the New Generation, when Vince was surrounded by advisers that had hundreds of combined years of experience in pro wrestling, as well as motormouths like Russo, who might have shot out a hundred bad ideas per meeting to one good one, but the transition to Attitude shows just how influential an ideas man can be to the success of the product if he is tempered by veteran wrestling minds. Add in Vince McMahon's instincts and you had a potent mix.
One of the beneficiaries of the booking of the late New Gen/Early Attitude time period, of course, was Triple H, who has latterly found himself cast in the Pat Patterson/Gerry Briscoe role in taking WWE's developmental system to unprecedented heights. The simple, old school booking of the NXT tapings has led many fans to speculate as to what might happen if Trips was ever given full creative control of Raw and Smackdown, but of course, the cautionary note is always that Vince's control freakery would never allow him to give up the live shows. However, with the reboot of the XFL in the works, we may be coming closer to that time than ever before, with reports coming out that Hunter is now booking 205 Live, hence its transformation the last several weeks. If 205 and NXT are a taste of things to come, let us hope that arena football really does eat McMahon's time away, leaving his son in law to transform weekly TV. We can dream, at any rate.
An Uninspiring Chamber Line Up, And I'm Bored Of The Gimmick Anyway
Sometimes, the Road To Wrestlemania can feel far too much like a repetitive drive through landmarks you've seen a million times before, and I have to say that the return of Elimination Chamber to a place in the February calendar last year was not a decision I was fond of. WWE semi-retired it for good reason; we'd had all the twists and surprises it was possible to eke out of it, and it made the company feel duty bound to insert a surprise whether or not one was called for. Worse, the matches themselves have become increasingly bland as time has gone on. Last year, they debuted a NEW chamber structure that lacked any of the gravitas of the original, and randomly put the strap on Bray Wyatt to boot. This year, the line up is dull in the extreme: part time Cena (who I can barely stand to watch), Reigns, Elias (at least a year too early), Miz (who we know will be defending the IC belt at Mania at best), Strowman, and then one more to be determined from a lucky losers fatal four way. It hardly screams mat classic to me, and you just know that the whole thing will be booked to be a Braun-ageddon, Cena will pull a face, and Roman will win. I'm baffled as to why they'd leave someone like Rollins out, given his ability to redefine previously tired gimmick matches, and I must say I find the seeming lack of Wrestlemania plans for The Architect disheartening. It will be interesting to see if WWE can interest me in their February pay-per-view before the thing happens.
Booking Chaos Still Reigns On Smackdown Live
At the Royal Rumble, where the Smackdown side of the main roster got a huge boost in the form of a terrific 2 out of 3 falls tag titles match, a story driven handicap title match, and Sami Zayn replacing the ambushed Tye Dillinger in the Rumble only to fail anyway, much to Kevin Owens' chagrin. Alas, any hope that this bump might be sustained has been dashed this week by the same illogical booking which has haunted the brand ever since last summer. The idea of Owens and Zayn's egos getting in the way of their partnership was excellent, and I absolutely was looking forward to a triple threat between them and AJ Styles at Fast Lane, following their number one contenders match ending in a no finish after the Phenomenal One got involved. This was an example of good booking which was suddenly ruined by the writers' obsession with the friction between GM Daniel Bryan and Commissioner Shane McMahon. Where the original scenario would have made all the sense in the world, with AJ retaining to go on to face Shinsuke Nakamura at the Show of Shows and Owens and Zayn perhaps settling their issues in a one on one midcard match, WWE instead flipped the switch, with Shane announcing on Twitter that the winner of a TV match between Baron Corbin and Dolph Ziggler would join the Fast Lane affair, making it a fatal fourway. Beyond whoever it is that wins that eliminator eating the pin at the PPV, I really can't understand why anyone would think it was a good idea to change the booking. It again smacks of being so obsessed with this Shane and Bryan nonsense that the product is sacrificed on its altar. And until that stops happening, Smackdown Live will not recover its former glories.
Well, that's it for this week's pot pourri of opinions from yours truly- see you next week!