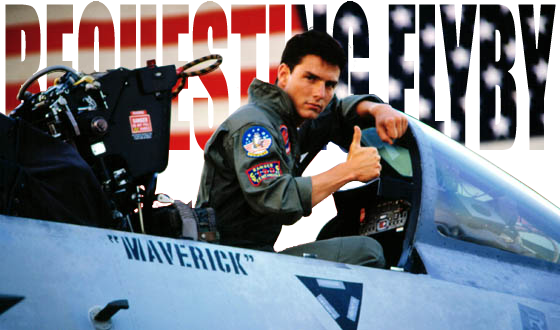 The Weekly Buzz 31/01/18
Welcome to a brand new weekly series, dear readers, where I intend to give some quick hit opinions on the week in WWE. I've not been giving you as much content as I'd like lately, and I intend to change that situation starting now. Not only has the rebirth of Rumble weekend as the most fun three days in wrestling been inspiring, I feel like my passion for writing has been reignited by joining the famous Columns Series Invitational competition back where I started in the LOP Columns Forum. I'm competing with a host of legends from this page, including 'Plan, Doc, Mazza, Mizfan, Skitz, along with a bunch of promising newcomers and some CF staples. If you've not already checked out some of the amazing columns the competition has thrown out, click the forums link and dive in!
In The End, All It Took To Restore Fan Goodwill Was A Well Booked Rumble
It was not, by anyone's definition, a good build to this year's men's Royal Rumble. As my colleague on LOP Radio's UK show 'Plan always says, these things tend to work best when the key players have an obvious agenda going in, but Raw 25 was a distraction nobody needed, people like Balor were messing about in six man tags and such, and the likes of Cena were absent from television entirely. However, come Sunday the agents responsible were able to construct the match in such a way as to GIVE each wrestler that set of essential character notes they had been missing as they entered the fray. From Rusev's ability to get Rusev Day over in an almost Reality Era manner, to Balor's well thought out ironman run, to Cena playing the pantomime villain to the Philadelphia crowd, everyone had something to offer from a character point of view, in a similar way to Rumbles like 2001 and 2002, when such practices were routine. It was also encouraging that after last year's old guy fest, the majority of the spotlight was given to current roster members, and perhaps my favourite performance of all came from Andrade 'Cien' Almas, who is rapidly becoming my favourite wrestler other than Dean Ambrose. Although the "veterans vs new blood" staredown felt annoyingly artificial, I did love WWE trolling the fans with the potential of a second Roman Reigns Rumble victory with his presence in the final two; I think that only made the eventual triumph of Nakamura more engaging. All in all, 2018 provides a template that WWE should very much stick to in future years. They would be foolish not to.
Ronda Rousey's WWE Debut Was Perfectly Pitched…But Make Her Shamrock, Not Lesnar
I for one was among those who didn't take seriously rumours of Ronda arriving in WWE and winning the first ever women's Rumble. That always seemed a reach to me. Therefore, when she didn't appear, I was convinced that either she wasn't signing with WWE at all, or she would show up closer to 'Mania, so when the Joan Jett and The Blackhearts classic 'Don't Give A Damn About My Bad Reputation' rang around the arena for a few bars before Rousey appeared in leather jacket and a t shirt modelled on the designs worn by Roddy Piper, I marked out. I couldn't care less about UFC and combat sports, but I cared because WWE set it up in such a way as to MAKE me care. Quite simply, the woman carries herself like a star, was having the time of her life out there, and connected with the live crowd. I'll leave out all the boring stuff about her bringing a mainstream audience with her, because honestly who cares, but I'm excited to see what happens next and what she does. One cautionary note; we have too many wrestlers booked as unstoppable forces already, and it's getting very old. We've all enjoyed the Strowman monster mash, but at a certain point, he has to transition into more of Kane and Undertaker situation where people can actually hurt him. Likewise, since Lesnar "discovered" the suplex city template, his matches have been an utter bore. In NXT, they have gone down the route of making Shayna Baszler a kind of female Samoa Joe choke out machine, and actually, despite her greeness, she is owning the character. But all these un smiling badasses get wearing very quickly. Ronda has real charisma; she's the girl next door who can beat your ass, and that's why she's cool. Have her give that charming, girlish smile before she mollywhops people. Most importantly, don't book all her matches as squashes. When Ken Shamrock signed with WWE as a decorated mixed martial artist, he was booked strongly, but also as someone who was learning to work in a wrestling ring very different to the octagon he was used to. Look at his match with Vader from May 97 to see exactly how to debut someone like that. The Lesnar template is worn out; we want COMPETITIVE matches with the likes of Asuka and Charlotte, not ten second tap outs.
The Women's Rumble: More Nostalgia Based Than Was Strictly Wise?
On The Right Side Of The Pond last Friday, 'Plan, Mazza and myself speculated about the decision to include a full thirty entrants rather than try their hand at 15 or 20 first, given roster depth and positioning, and so on. The answer we should have anticipated, of course, was that WWE sent out the call to many of the more prominent female performers of the past twenty years, many of whom did not even seem to have proper gear (Molly Holly and Kelly Kelly, I'm looking at you). While Lita and Trish rolled back the years and were a delight, others were less successful (given Kelly never learnt to work in the first place, not necessarily a surprise). Next year, I would hope to see WWE filling out the Rumble with their uber-talented NXT division and some of the women from the Mae Young Classic. We saw Sane and Moon, but why not Peyton Royce, Billie Kay, Nikki Cross, Candice LeRae, Shayna Baszler? Don't get me wrong, I thoroughly enjoyed the match, especially the epic ironwoman runs of Sasha and Becky, but I felt personally that this should have been a match celebrating the future, not one that celebrated a group of women who were, on the whole, less talented than the current generation.
I Would Avoid A Post-Mania Talent Raid On NXT This Year
It's tempting, in the light of another stellar performance from Aleister Black, another "Indy Radicalz" through-the-night outing for Undisputed Era, yet more sparkling promise from Velveteen Dream, and a five star classic main event between Gargano and Almas, to begin to fantasise about the kind of matches and feuds they might have up on the main roster. But we need to be careful what we wish for here. I was thinking on Monday about the last really creatively successful male NXT call up, and it was Kevin Owens…in the summer of 2015. Since then, Tyler Breeze, The Vaudevillains, Enzo and Cass (um..), Apollo Crews, American Alpha, The Revival, Shinsuke Nakamura and Bobby Roode have all found their characters watered down and their opportunities limited by some bungling in the booking department. Sami Zayn has had some notable moments, but has ultimately not come close to his current stablemate's kayfabe achievements, while Nakamura's win on Sunday saved his "aura" if you ask me. It honestly felt like the last chance for WWE to really grasp the nettle and make him special again. Thank goodness they did. Samoa Joe entered on a hot streak, but was let down by not being allowed to go over Lesnar when it was absolutely the right time for him to do so. The reasons for the floundering of some of NXT's hottest stars upon their entry are manifold. Firstly, we have the questionable booking: for example, Roode and Nakamura being given the exact same bland entry feud against Dolph Ziggler which did no good for any of then three. Then we have the inability to understand character, for example Roode coming in as a grinning face when he left NXT as the best heel in the company, or Nakamura being re-branded THE ARTIST without any kind of clue of what that might mean. Furthermore, we have the enormous WWE roster, split across two television shows which are at an all time low in terms of the quality of the writing, and which WWE seem to show no clue about how to position effectively. Given those factors, I think WWE need to sort out Smackdown, Raw and 205 Live (which to be fair, they are starting to show small signs of doing) before they call anybody else up to the main roster. I'd rather see Aleister Black killing it at a Takeover than stuck on a PPV pre-show against Aiden English or something.
The Smackdown Ten? I Like It! I think…
This was what Daniel Bryan had to say on WWE's website prior to Tuesday night:
"On SmackDown LIVE, we're always exploring new and different ways to make the show more interesting for our fans and more engaging for our Superstars. Which is why I'm proud to announce for the first time ever, the official SmackDown Top Ten list.
This week, the Superstars of SmackDown LIVE will vote on who they think is the most deserving of future opportunities. Criteria includes most talented, locker room leadership and who has the most athletic skill on the roster.
Now there's a couple of ground rules for this process. The most important rule is simple – neither Shane McMahon nor myself will have a vote. This isn't about us. This is about the SmackDown locker room having their voices heard. The other rule is probably obvious, but just so we're clear – Superstars can't vote for themselves.
This is going to be so cool! I've always wanted to see a Top Ten list from our talent. It's going to be a huge asset for Shane and I when we're determining matches and constructing the show. I can not wait to get started… YES! YES! YES!"
Now, one thing that has dogged the neo brand extension is the fact that the shows have often not felt sufficiently different to one another. Another issue has been the woeful roster positioning, where there seems to be little idea of hierarchy or tiers applied to the matchmaking and booking (see Jinder Mahal's push outta nowhere as a horrible example of that). Now, when I play Universe Mode on WWE 2K18, I carefully curate my roster so as to have a sense of logic to the hierarchy, and it seems as if this "top ten" gimmick might be a way of ensuring that, but also keeping the kayfabe of Smackdown as "The Land Of Opportunity". Not only this, it cleverly calls back to insider fan knowledge of the legendary Smackdown Six era of Paul Heyman, who chose the exceptional workers he'd base his brand around and simply mixed and matched them, to brilliant creative effect. A lot of us wrestling fans are fans of team sports too, and the idea of rankings and league tables just makes sense in terms of understanding where the number one contender might have come from- all these random TV matches can really irritate sometimes, because Jinder should never have, in kayfabe, got into his number one contenders multi-man match in the first place. As ever, the optimism is cautious, but Smackdown might just have something here.
Well, that's all from me this week. I'll be back next week with more quick hit opinions from the WWE landscape. Until then, you can hit me up in the comments section below, or on Twitter right here:
This is Maverick, requesting flyby!